Mauri Tapia is a 20 year old from Oxnard Ca. He performs and records as Los Retros. I met Mauri in a chat room for people that collect porcelain figurines and introduced him to my friends at Stones Throw Records. We are released a collection of songs he recorded at home early summer 2019 and 2020.

Here is a video we made for his introductory single. This ear worm quickly burrowed deep into the youtube recommend algorithm and the view count has climbed past four million views.



a short doc I made about Mauri.




Los Retros : Retrospect from rossangeles on Vimeo.



Levis used Someone To Spend Time With for Holiday 2019



Levis Holiday 2019 Campaign from Tasty Heavy on Vimeo.

Remezcla voted Someone to Spend time with #4 Latino song of the year for 2019




Our video for the first single from the EP. I gave Mauri a 90's Hi-8 camcorder and this video is a compilation of home movie clips we shot over the past few months. Mauri wrote a gorgeous ode to something we've all been through. That teeter totter guessing game of friends or lovers. It's a visual diary starring a bunch of his friends





Los Retros "Friends" from rossangeles on Vimeo.



Mauri and Brayan jamming in the living room

Debut EP. Artwork created by Gabbi Brandini from source pics and video by yours truly.




Creative direction Ross Harris and Mauri Tapia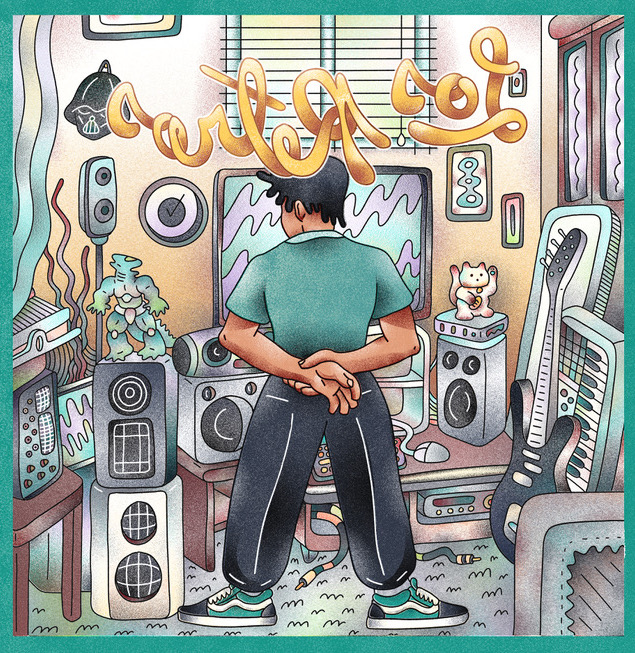 Love from The Fader
I interviewed Mauri for Monster Children


a sweet little write up from Cool Hunting

We recorded this song and shot and posted this video for it in a 48 hour burst of creativity.



Los Retros "Love Tape" from rossangeles on Vimeo.